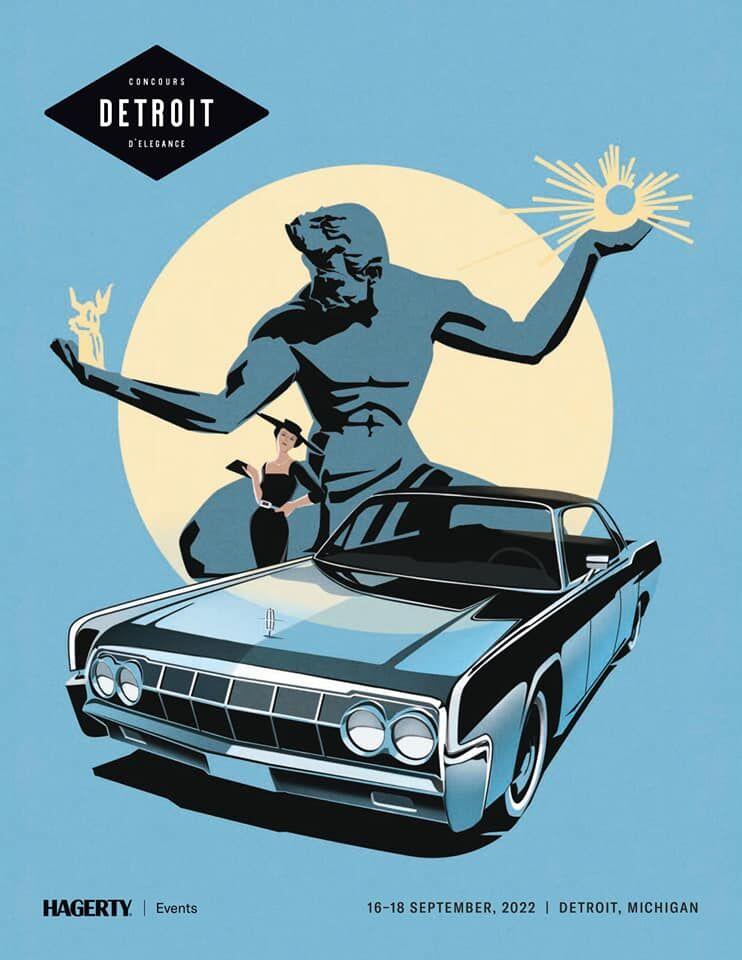 As part of the immersive Hagerty Automotive Experience, the Detroit Concours is a celebration of everything Motor City, curated to recognize the importance Detroit has in automotive history, while also honoring automotive greatness from around the world.
The event was held September 16-18 and was a way to honor the birthplace and people of the American automotive industry.
Here's a list of all winners from this event.
Best of Show:
1937 Delahaye 135 Roadster Cabriolet of Tom McGough
Best in class winners:
1966 Shelby GT350 of Paul and Lauren Fix
Limited Production Ford (50's - 70's)
1973 Lamborghini Espada of Dan McDavid
Sports Cars Italian
1956 Studebaker Golden Hawk of Christopher Mizzi
Orphan Cars - Studebaker Post War
1932 Ford Model 18 of Christopher Mizzi
Hot Rods - Midwest
1969 Pontiac GTO of Larry Reeb
Cars of Woodward Avenue
1940 Packard Darrin of Gregory V. Ornazian
American Classics (Pre-war)
1964 Shelby 289 Cobra of Dave and Lori Wathen
Sports Cars - American (50's - 60's)
1957 Cadillac Series 62 of James Wagnon
Cars of Harley Earl
1959 Imperial Crown Custom of Murray Pfaff
Detroit Autorama
1949 Packard Super Eight of Ron Porter
Orphan Cars - Packard Post War
1974 Alfa Romeo Montreal of Karl Robertson
European Classics - Modern
2009 Mercedes-Benz SLR McLaren Stirling Moss of David Fischer
Supercars
1953 Buick Skylark Convertible of Angie and Jeffrey Brashares
Limited Production GM (50's - 70's)