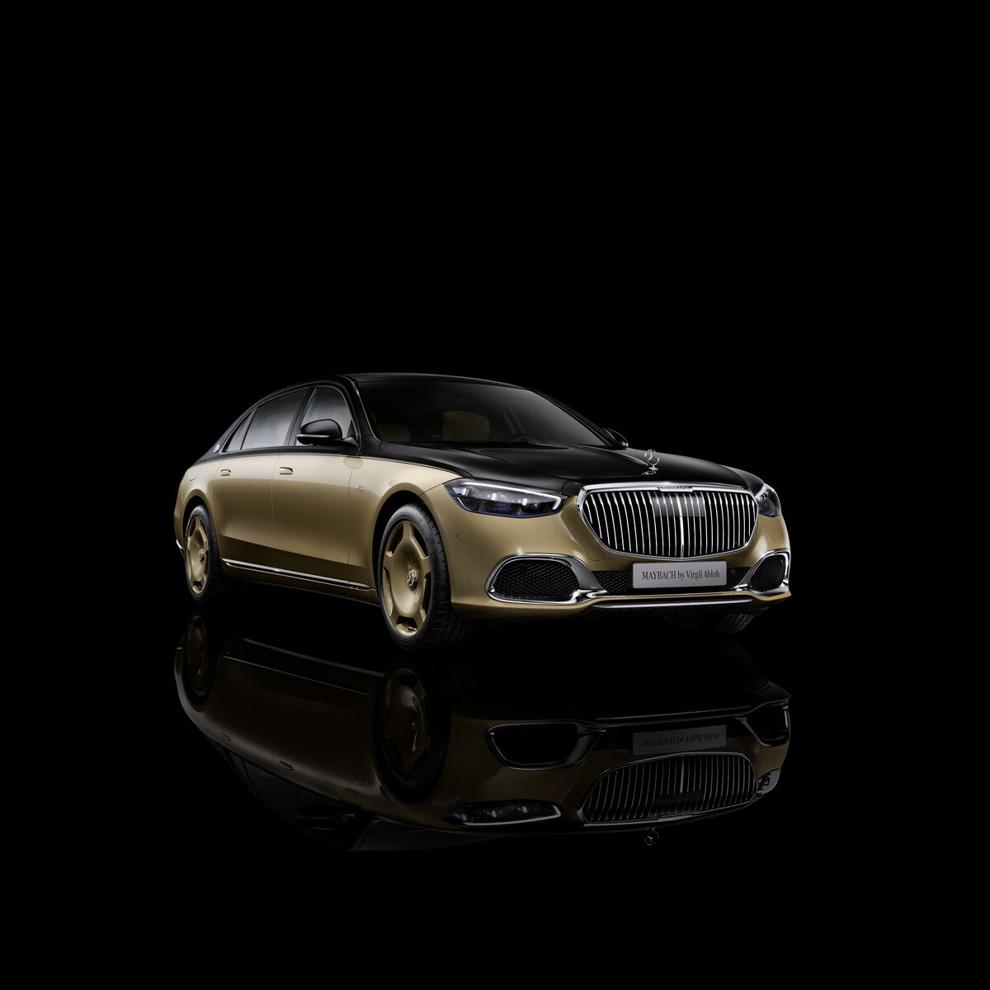 Mercedes–Maybach unveils the final chapter of Project MAYBACH - its collaboration with trusted partner, the late polymath artist, architect, creative director, fashion designer and philanthropist, Virgil Abloh. Designed in partnership with Mercedes-Benz Group AG Chief Design Officer Gorden Wagener in 2021, the vehicle was finalized before Abloh's untimely passing in November and will be available in the U.S. later this year with a limited run of 150 units globally. 
For over a century, Mercedes–Maybach has defined the boundaries of luxury experiences, and the limited-edition Maybach byVirgil Abloh, a specially curated 2023 Mercedes-Maybach S-Class S 680, continues this tradition. 
While the upper part of the vehicle is finished in a glossy Obsidian Black, the lower portion, side flanks and special forged rims are painted in a sand hue.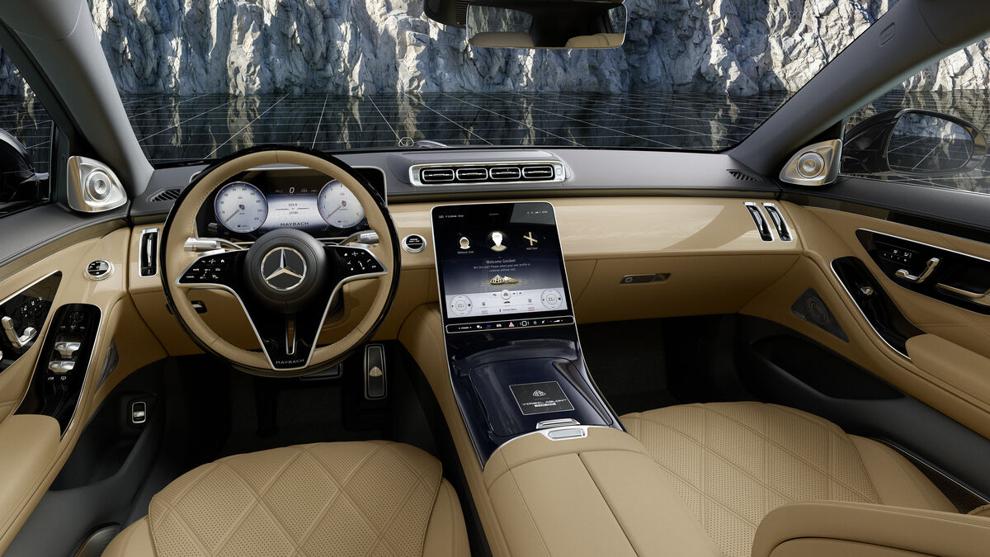 The highest levels of craftsmanship continue into the vehicle's interior with an identical two-tone color scheme. The four-seat configuration, steering wheel, doors, lower dashboard and headliner are finished in black and sand colored Nappa Leather, complete with sand colored trims and strips. The high-pile floor mats are black with a sand colored leather border and embroidered Mercedes-Maybach logo. To enhance its monolithic appearance, the window frames are painted, and a special Mercedes-Maybach and Virgil Abloh logo is inscribed on the Piano Black middle of the center console, rear cushions, headrests and door sill panel. 
Unique to the limited-edition Maybach S-Class is a personalized user interface, which presents the driver with an even more luxurious variation of the Maybach MBUX suite of cutting-edge technologies. Handpicked visual elements are used to enrich the digital content: from a home button with colored border and brand logo denoting the limited-edition, to profile pictures decorated with luxurious fashion accessories. The result is an even more intuitive vehicle that exudes the limited-edition's distinctive style from exterior to interior. Ensuring every moment the driver spends on the road is elevated.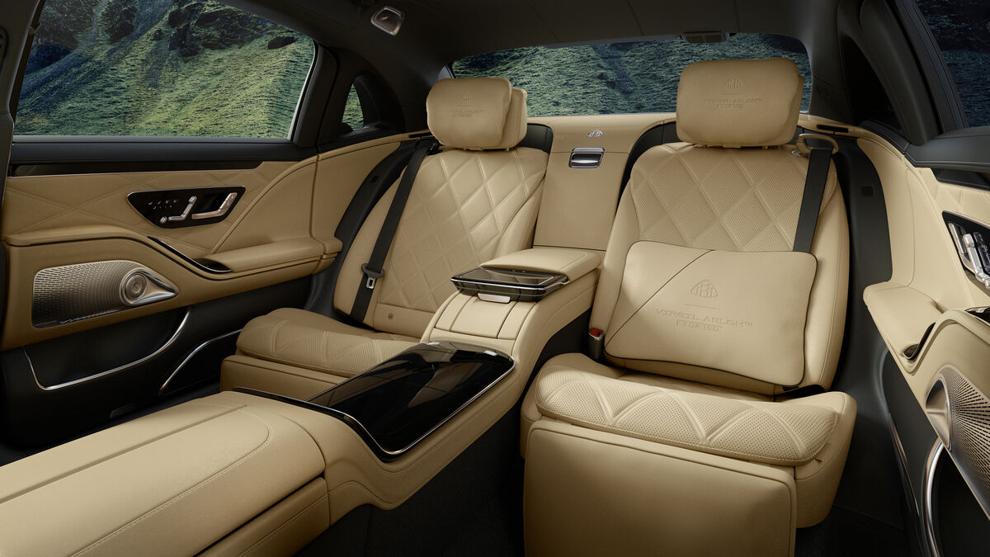 All customers will receive a special custom-made wooden box covered in sand colored Nappa Leather emblazoned with the Mercedes-Maybach and Virgil Abloh logo. The gift box contains a 1/18 scale replica of the limited-edition car, the two car keys and a carabiner hook.
The limited-edition bespoke Maybach S-Class also includes a special car cover featuring the MercedesMaybach and Virgil Abloh logo.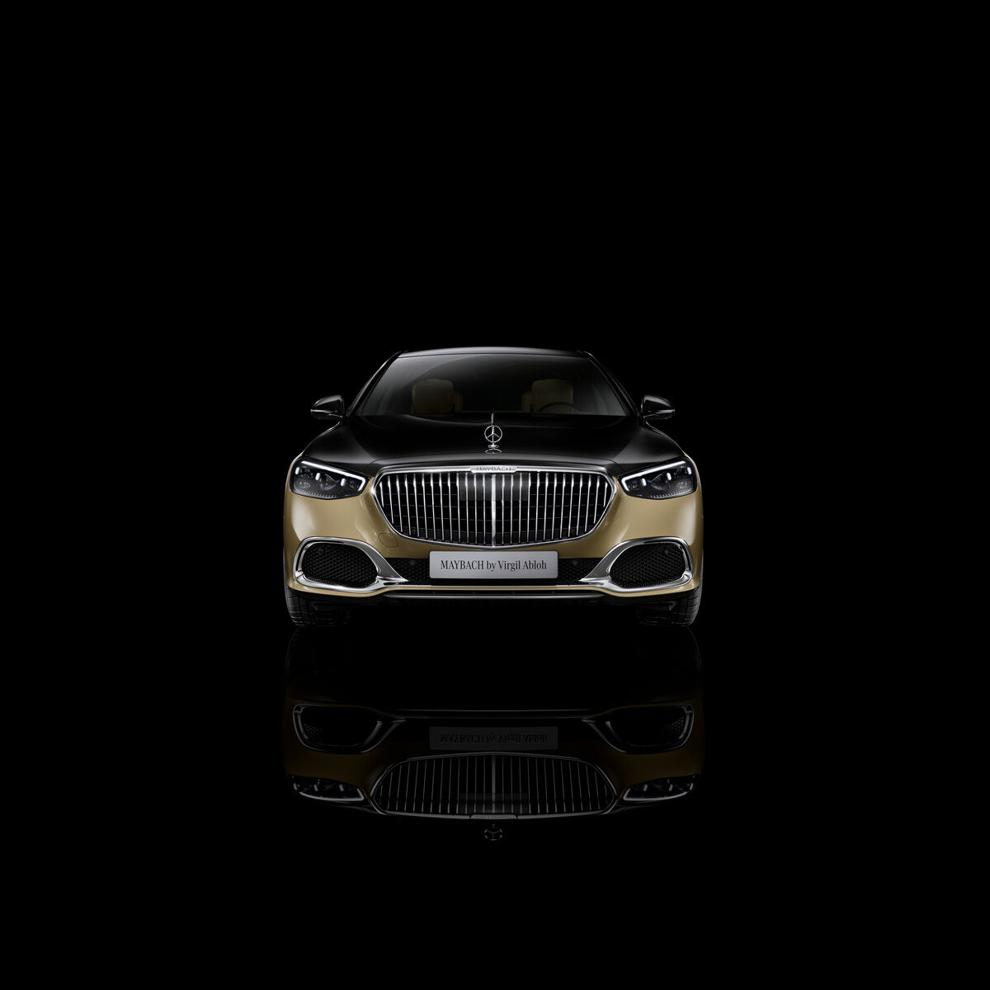 "I'm incredibly proud of the work we created in collaboration with Virgil. From Project Geländewagen, which set the benchmark for fashion/automotive collaborations with our iconic G-Class, to Project MAYBACH which brought the distinguished Mercedes-Maybach heritage into the future, together with Virgil we truly broke new ground," said Gorden Wagener, Chief Design Officer Mercedes-Benz Group AG. "The limited-edition Maybach by Virgil Abloh exemplifies the symbiosis between innovative design and ultimate craftsmanship now available on the road."
Looking to the future, Mercedes-Maybach will launch its first fully-electric production model in 2023.