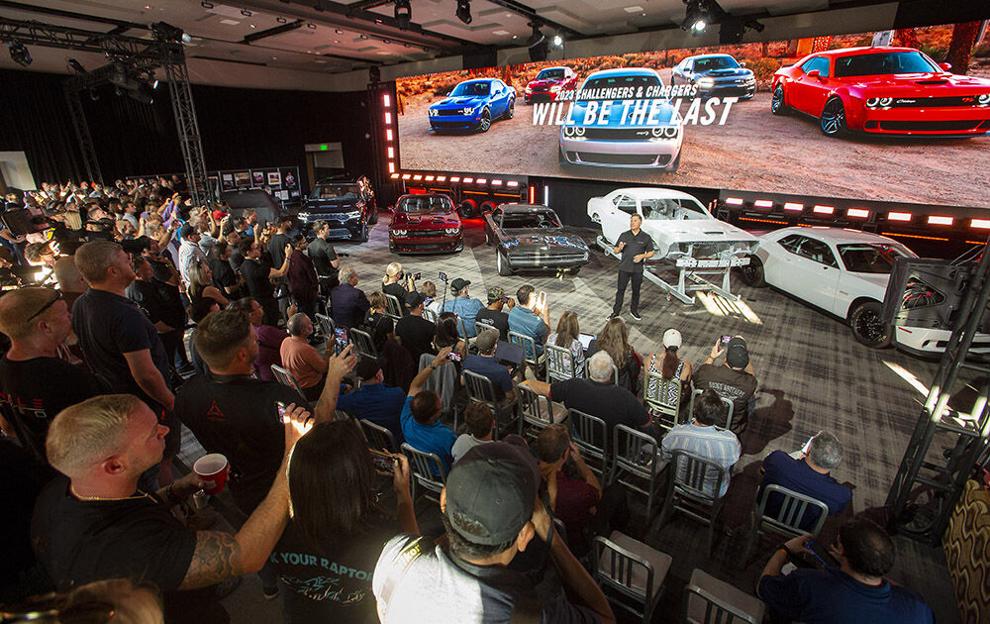 Electrified muscle, the return of the Hornet, and a Cat back from Hell
The Dodge brand made quite an impact during Speed Week with three pieces of news, each one seemingly bigger than the other. The first bit of news that dropped was the return of the Dodge Durango SRT Hellcat for 2023. Then Dodge announced the return of the Hornet name, this time as a compact utility vehicle (CUV).
Lastly, and most significantly, Dodge announced that its muscle car lineup of the Challenger and Charger would no longer be gasoline-powered. Replacing it will be the battery-electric Dodge Charger Daytona SRT.
Here's more details on all three vehicles from Dodge.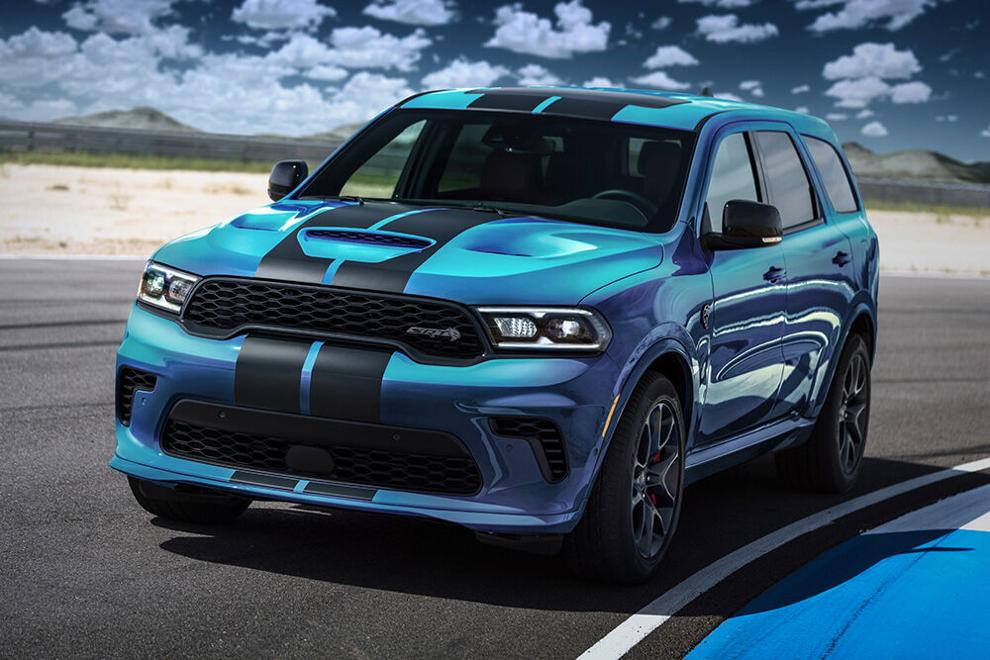 2023 Dodge Durango SRT Hellcat
After being introduced in 2020, the Hellcat Dodge Durango looked like it would be a one-year wonder, but the Cat is back. The 2023 Dodge Durango SRT Hellcat will have a 6.2-liter HEMI Hellcat V-8 engine producing 710 horsepower and 645 lb.-ft. of torque.
"The Dodge Durango SRT Hellcat has generated a crazy amount of enthusiasm and demand since it was introduced in 2020 — we even extended its initial production run — so it seemed appropriate to bring back the most powerful SUV ever as part of our historic 2023 model-year Dodge lineup," said Tim Kuniskis, Dodge brand chief executive officer – Stellantis. "Muscle enthusiasts also have families, and the 2023 Dodge Durango SRT Hellcat can get those families where they want to go and has the ability to tow 8,700 pounds."
Orders for the 2023 Dodge Durango SRT Hellcat will open in September 2022, with the Hellcat scheduled to arrive in dealerships in early 2023.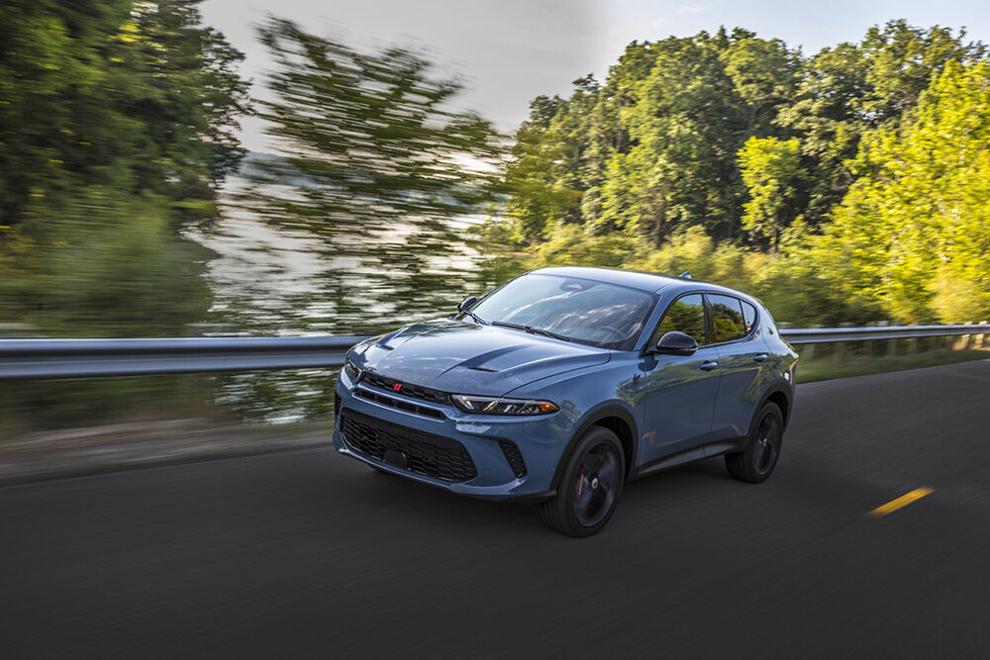 2023 Dodge Hornet 
The hive has arrived. The Hornet name is a familiar one to enthusiasts. Dodge revives the name and slaps it onto compact utility vehicle (CUV).
The 2023 Dodge Hornet will be offered in two models with each featuring a dedicated powertrain and standard all-wheel drive.
The Dodge Hornet R/T is a plug-in hybrid electric vehicle (PHEV) and will have 285-plus horsepower and 383 lb.-ft. of torque, and offer more than 30 miles of all-electric range.
Meanwhile the Dodge Hornet GT will be fueled by the Hurricane4 engine, a 2.0-liter turbocharged inline four cylinder gas engine that will produce 265-plus horsepower and 295 lb.-ft. of torque.
"The Dodge brand's electrified transformation has left the starting line, with the all-new Dodge Hornet R/T representing the first electrified performance vehicle from Dodge," Kuniskis said. "The Dodge Hornet is poised to jolt the mainstream compact utility vehicle segment with looks, feel and performance that are unmistakably Dodge. Hornet shakes up the status quo with aggressive Dodge styling, the most power in the segment from our multi-energy lineup, the best driving dynamics, a full lineup of segment-exclusive performance features, the best standard technology, as well available Direct Connection factory-backed performance upgrades. And this is just the start of the Dodge brand's electrification journey."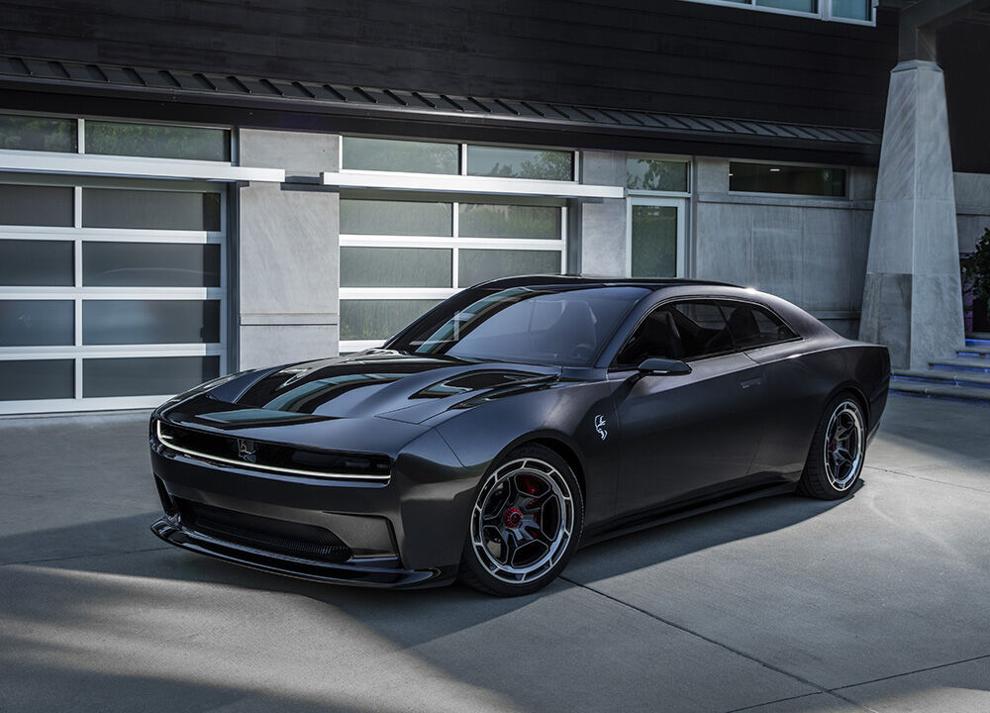 Dodge Charger Daytona SRT Concept
Without a doubt the biggest news from Dodge Speed Week involved their muscle car division. The Dodge Charger Daytona SRT will be a fully electric two-door muscle car.
As a concept car, all details aren't fully released, but Dodge plans to revolutionize the electric muscle car segment by doing things not before in the EV market, including piping in 126 db of exhaust noise. This isn't a gas-powered muscle car, but it will sound like one.
Other features of the Dodge Charger Daytona SRT include:
R-Wing: A unique aerodynamic pass-through design feature that connects the concept with its iconic Dodge Daytona namesake
Fratzonic Chambered Exhaust: Industry-first BEV exhaust, can reach 126 dB, making it as loud as a Hellcat-powered Dodge
eRupt: Multi-speed transmission with an electro-mechanical shifting experience that's pure Dodge
With this announcement, it gives new meaning to Electric Charger. Certainly Dodge's Speed Week was significant for the brand and clearly shows the direction the brand is going.